Shiho-Shoshi lawyer office OGUCHI
TEL. 0266-75-9102 FAX. 0266-75-9131
e-mail address : kazu.ogu625@gmail.com
101 of Mezon K1, 3-1-31 Tanakacho, Okaya City, Nagano Prefecture
---
top page / contents of business / fee for consultation, business reward / consultation reservation / Let's talk in English and Korean ! / blog / Twitter / Facebook
---
Self introduction. Updating weekly.

---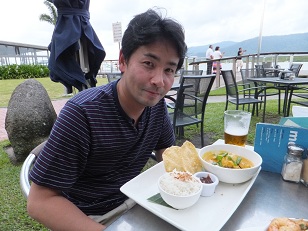 4 jobs which we are good at !
1th : agent for civil lawsuit at summary court or negotiation for resolve of legal trouble in limited area
2th : support of "lawsuit by yourself (without agent)" through making documents
3th : debt consolidation(mediation, negotiation, bankruptcy, civil rehabilitation, etc.)
4th : registration of inheritance

※ Needless to say , we also provide the other services. Please feel free to contact us about anything.
※ We can talk in English !

---
Map to our office
You can see more wide map if you click the minus (-) button in the lower-right corner.
---
table of contents
---
notification
My office's opening hours are from 9:00 to 18:00(Monday through Friday) and from 9:00 to 12:00(Saturday).
My office is closed on Sundays and Public holidays.
You can make a consultation reservation by e-mail 24 hours 365 days. Click here for details.→consultation reservation
---
When you hope legal consultation, please look at consultation reservation.